Below you'll find a collection of my favorite Dupont, and Dupont adjacent things, in no particular order. The only criteria for inclusion on this list, is for me to say "I LOVE that!" From dishes at restaurants to vendors at the Farmer's Market, and everything in between, I hope you'll enjoy my favorites as much as I do sharing them.
Goober Pie At Kramer Books
Photo courtesy of @kramerbooks
Since opening in 1976, Kramerbooks & Afterwords has been Dupont Circle's indispensable indie bookstore and café. In addition to browsing the written word, customers can enjoy live jazz, cocktails and foodie delights. A special shout-out goes to the goober pie, with creamy peanut butter nestled into a graham cracker crust and topped off by sinfully rich chocolate ganache.
Reasons That I Love Living in Dupont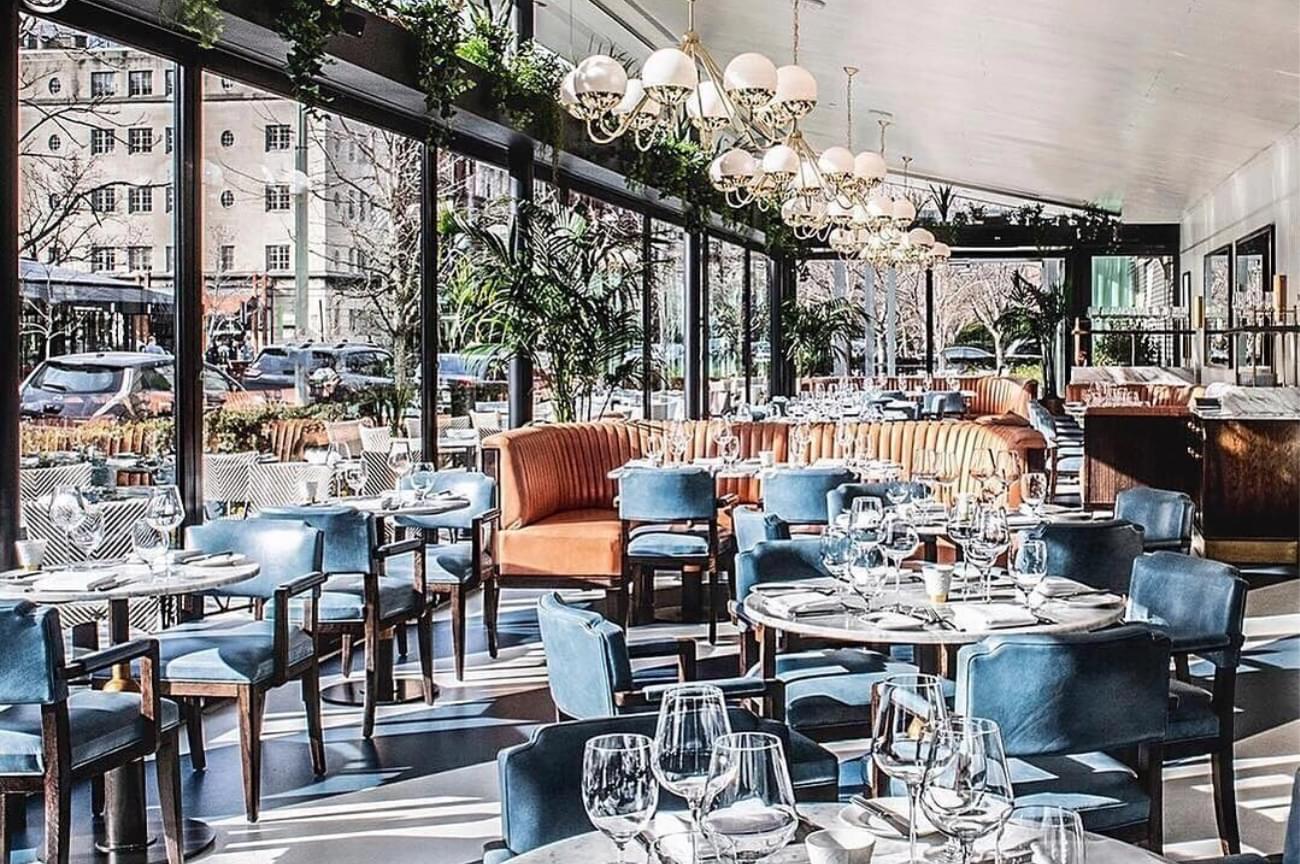 The Pembroke
The recently renovated Dupont Circle Hotel is home to the exceptional restaurant, The Pembroke. The service and food are next level and a welcome addition to the neighborhood. It's a favorite spot of mine for a client meeting as well as a celebratory dinner. The indoor/outdoor aspect of the glass walls make it a particularly appealing space, day or night. Pair it with the adjacent Doyle Bar and you have the perfect experience in Dupont. Visit the Pembroke here.
Photo courtesy @alicemarshallpr
Swing Dancing in Dupont
Swing dancing is alive and well in DC, and what better place to bust a move than outside in Dupont Circle itself? The vibrant neighborhood landmark hosts all types of celebrations, from costumed snowball fights to open-air cinema. The Lindy Hop is also making bold moves, thanks to purveyors like Gottaswing, Capital Swing, and DanceSport Dupont. So break out the polka-dots and suspenders and give your partner a whirl!
Crab Cakes at Hank's Oyster Bar
Hank's Oyster Bar is well known inside the Beltway with five locations to date. But it all began in Dupont Circle in 2005, with Chef Jamie Leeds creating beach fare classics such as po'boys and lobster rolls. The menu has expanded greatly since then and there's tons of great items on the menu. But the crab cakes at Dupont's flagship location deserve special raves—light, plump, crisply breaded and sweet indeed.
Photo courtesy of @hanksoysterbar
Chips and Queso at Lauriol Plaza
Lauriol Plaza is a large, warm and friendly Dupont restaurant offering tasty Tex-Mex, Spanish and Latin American cuisine. There's a lot of great choices but the simple pleasure of chips and queso are a favorite for the Jeff Wilson family during their Thursday night visits. It's also worth noting that the staff makes special cookies for the three Wilson daughters! It's just that kind of place.
Photo courtesy of @lauriolplaza
Scones at Three Fifty Bakery
In an era when over-roasted coffee chains occupy every urban corner, it's nice to find a quality alternative. Such is the case with Three Fifty Bakery & Coffee Bar, tucked away street level in a 17th Street row house. You can enjoy Americano coffee, espresso, rich hot chocolate and tasty morning starters in this cozy spot. But the orange scones deserve an extra salute!
Photo courtesy of @three50bakery
Explore Some Of My Favorite Local Events
Dog Portrait Party
In July, Jeff Wilson and family invited neighbors to their Dupont Circle home for a Dog Portrait event. The neighborhood is already known for being super dog-friendly. But on this warm summer day, humans and their canine companions posed for pictures in the front garden, the perfect way to capture such a special bond.
Cops and Coffee
The first Wednesday in October is National Cops with Coffee Day. It's a great opportunity for police officers and the communities they serve to build relationships over a hot cup of Joe. In Dupont Circle, local cops and residents sat down at Three Fifty Bakery & Coffee Bar, engaging in conversation, one cup at a time.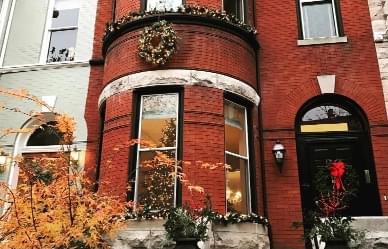 Christmas Caroling
Christmas caroling is a time-honored tradition that immerses communities in the holiday spirit. Such was the case in Dupont Circle this past winter where acapella harmonies mingled with crisp winter weather, creating memories that will last a lifetime.
Photo courtesy of @fdabear
The Famous Dupont Circle Snowball Fight
Washington isn't typically known for voluminous snowfall. But when the fluffy white stuff does fall, locals take full advantage for fun and adventure. Such was the case during an epic blizzard when more than 200 hardy souls engaged in an epic snowball battle at Dupont Circle's eponymously named circle park.