1753 18th Street NW
$1,500,000 | In the Heart of It All | Just Closed
3 (full) | 1 (half) Bathrooms
Explore the Photo Gallery
See All This Property Has to Offer
"This glorious four-story Victorian in the heart of Dupont Circle presents the perfect sum of all its parts."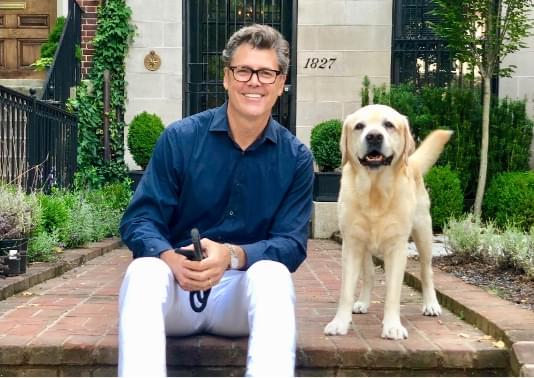 Renovated Interior Spaces
Open Kitchen Concept
Secluded Outdoor Space
The Perfect Mix of Privacy and Proximity
This wonderful property sits in a coveted section of Dupont just a couple of blocks north of the Circle itself. You'll enjoy being tucked away just enough, yet with an exceptional proximity to the Metro, restaurants and shops.
What Makes This One Special
This glorious four-story Victorian in the heart of Dupont Circle presents the perfect sum of all its parts. There are two complete residences within, with four bedrooms total, 3.5 baths and nearly 3,000 square feet of enjoyable living space. Built in 1912, the classic row house presents magnificently from the street with a mesmerizing array of bays, pediments and a mansard roofline. Step inside and discover a world of unlimited possibilities.
The building has served as an excellent investment property in recent years with a proven rental history. It can now become someone's dream residence across all four levels, or any combination of living and income you might choose to embrace. A great room concept with tons of light and refinished hardwood floors await as you enter the first level of the upper unit. Enjoy your meals in a dining room area that is completely open to a Euro-style kitchen with granite counters and stainless steel appliances. Or, you could always choose to dine al fresco as there are two spacious private outdoor spaces, including a delightful treetop terrace off the third floor.
Good things come in twos in this grand old home. Each two-level residence has its own fireplace and each has a gourmet kitchen, two bedrooms and multiple baths. There's a full laundry room at the lower level and a stacked washer/dryer on the top floor. One outdoor space is a lovely fenced patio with its own exit to the street, while the other is a large wooden treetop deck with leafy city views. Three full baths and a powder room have each been updated with stone counters and lovely tiles. It's easy to ponder the infinite range of options as you tour up and down the stairs, exploring this welcoming wonderland.
High ceilings and opened-up walls, large windows and light-filled spaces. Everything is nicely finished and turnkey ready. Of course, that shouldn't stop you from imagining what the next chapter could hold for a storied structure that stands proudly among its 18th Street neighbors. Whether you're curating new design ideas for this marvelous landmark or stepping out for a Dupont Circle dining experience, a special adventure awaits.
The visually stunning building on 18th Street is part of a remarkable lineage of late 19th and early 20th century architecture. Dupont Circle is one of Washington's most walkable and enjoyable neighborhoods. You'll delight not only in roaming the historic district with its Queen Anne, Richardsonian Romanesque, and Beaux Arts designs, but in the panoply of great bars, restaurants, shops and museums.
Those who enjoy taking their furry friends out for a little exercise will be glad to discover the S Street Dog Park, just a block away. If you want to jog on your own, you could choose to head south on 18th until you reach Constitution Avenue and the National Mall. And if you want a more leisurely tour within a few blocks radius, you can check out the indie boutiques, tantalizing bakeries and yoga studios. The exact location also couldn't be better when it comes to gathering groceries or picking up takeout sandwiches, as the highly popular Dupont Market is right across the street at the corner of S and 18th.
Top restaurants such as Lauriol Plaza, Anju, Souvlaki, Keren Café, Annie's Paramount Steak House, and Hank's Oyster Bar are just a short stroll away. You can also enjoy summer movies nights at Mitchell Park, book browsing and live events at Kramers, and a fabulous local farmers' market on Sundays. The famous Circle itself with its white marble fountain is a wonderful place to sit and watch the world pass by. The convenience of the Dupont Metro with its Red Line service is yet another bonus.
View Additional Properties