Beds: 4
Baths: 4 (full) | 1 (half)
Sqft: 3,008
Acres: 0.2
Video Tour
Description
"This property just feels like the perfect package. It's light and airy with high ceilings and nice updates throughout."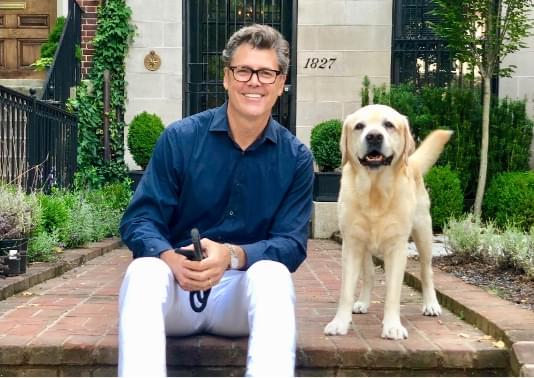 Header Video
https://res.cloudinary.com/jeffwilson/video/upload/v1659571563/1830_S_St_NW_7sec_opt_s1mhga.mp4
Floor Plan (modal)
https://reappdata.global.ssl.fastly.net/site_data/livingindupont/editor_assets/stats-bg/1830_S_ST_NW_FP_MODAL.jpg
Bed Image (268x227)
https://reappdata.global.ssl.fastly.net/site_data/livingindupont/editor_assets/stats-bg/1830_S_ST_NW_BED268.jpg
Bath Image (268x227)
https://reappdata.global.ssl.fastly.net/site_data/livingindupont/editor_assets/stats-bg/1830_S_ST_NW_BATH268.jpg
Interior Features
Open Airy Spaces in the Heart of It All
Reimagined and Open Floor Plan
Professionally Designed Outdoor Spaces
Professional Grade Kitchen Remodel
The Perfect Mix of Privacy and Proximity
This wonderful property sits in a coveted section of Dupont, just a couple of blocks north of the circle itself. You'll enjoy being tucked away just enough, yet with an exceptional proximity to the Metro, restaurants and shops.
Exterior Features
A Timeless Classic in the Modern Age
You will rarely find a home where historic design and modern luxury merge as seamlessly as this. Ideally located in Dupont Circle, the four-story Victorian received a major overhaul in 2012 with numerous additional improvements since that time. The result is a modern lifestyle experience across all levels, with beautifully restored architectural details throughout. It is welcoming, comfortable and tastefully stylish, all at once.
The front yard has been nicely landscaped with slate tiles, a tree box and refined plantings. Beautiful projecting front bays are at all levels. Stepping through a frosted door topped by an arched transom, a glorious layout is revealed with high ceilings and tons of natural light. The main floor has been opened up with a new arched entry to the living area, glorious crown molding, and vintage details, including the full restoration of all windows to historic standards. A powder room with cute pedestal sink adds to the convenience, and gleaming blonde hardwood floors run throughout the home.
The main living and dining area has sunny exposures on two sides, with a gas fireplace and towering white custom built-ins with interior lights, glass doors and storage. Create your meals in a warm and inviting gourmet kitchen with floor-to-ceiling custom cabinetry, black granite counters and backsplash, a coffee bar, and upscale stainless steel appliances including a Jenn-Air French door fridge. Double glass doors lead out to an enchanting private rear deck with a modern wooden wall, trellis, and lighting.
The entire top floor is dedicated to a remarkable owners' suite. There's a huge walk-in with organizer and drawers, a big bedroom with built in floating shelves, and a lovely three-window bay. A giant ensuite bath features a custom vanity with two vintage-style sinks, a separate deep soaking tub under the windows, a large walk-in glass shower, and a water closet for privacy. A large linen closet and a
There are two more private quarter suites at the second level. The front bedroom has original glass panel French doors opening to a vestibule that transitions to a wonderful layout with a window bay/sitting area, closets and ensuite bath. The back bedroom has a side window bay, a large walk-in closet and a sliding door leading to the renovated bath.
More options await at the finished lowest level with its own private walk-out. Perfect for guests or au pair, this terrific space feels like its own little house with hardwood floors, a living room, a full kitchen, a bedroom, full bath with a jetted tub, washer and dryer, upgraded heating and A/C. It's all part of a timeless living experience in one of Washington's most coveted neighborhoods.
Dupont Circle, the Quintessential Washington Experience
Located at 1830 S Street, NW, this classic home is in a quiet and leafy northern part of Dupont Circle, close to neighboring Kalorama. With an unbeatable Walk Score of 98, you'll find yourself wandering and gazing at an incredible variety of historic architectural styles. Your serene stroll will quickly take you to bakeries, boutique stores, yoga studios, and art galleries.
An amazing assortment of restaurants and pubs lies to the west along Connecticut Avenue, and to the east along 18th Street. A small sampling includes Anju, Lauriol Plaza, Keren, Rakuya, Mi Casa, Obelisk, Bar Charley, Board Room, and Doyle, the chic new mid-century-inspired lounge at the Dupont Circle Hotel. It's the tip of a vibrant and diverse foodie experience that extends to local favorite Dawson's Market and the Sunday farmers' market.
The S Street Park with off-leash play for dogs is less than two blocks away. Also nearby is Rock Creek Park, Mitchell Park with its summer movie nights, the Spanish Steps, the Circle itself with its famed marble fountain, the Dupont Metro with Red Line service, the National Zoo to the north, Logan Circle to the east, Downtown to the south and Georgetown to the west.